We Provide
The Complete & Unique Solution
To boost your business
Welcome to
PSPL | A Leading Software Company
We Provide Custom Software Development & IT Services Since 2010
Poornadwait Solutions Pvt. Ltd. (PSPL), is ISO 9001:2015 Certified India's fast growing Software Company, established in 2010, is one of its kinds which develops different types of software, products and provide IT based services. Poornadwait is trying to do best in information technology in each segment, and among the top in web development segments. It is the fastest growing company keeping pace with advanced technology.
Our 9+ years of experience and large number of happy clients base helped us to be positioned as one of the acknowledged software company. We are one of the top web & mobile app development, Digital Marketing service provider company in region. Our team expertise in various technologies like Python, PHP, .Net, Java, Android, Open Source, Digital Marketing, Data Science etc . We also provide wide range of software testing services and solutions for the next generation enterprises across the globe. We deliver IT services to clients across the different industries and different sizes. We have number of happy clients right from SMEs to large corporate houses.
Read more...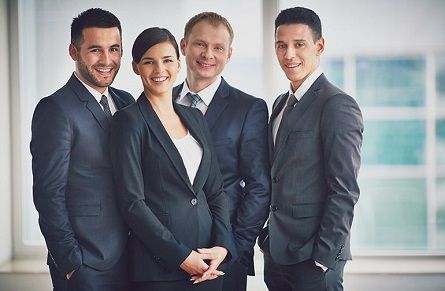 Poornadwait Solutions Pvt. Ltd. (PSPL)
It is the

'quality of our work'

which will please God and not the quantity.
- Mahatma Gandhi -
Our Services
We offer a innovative, technology driven, growth-focused wide range of services to help our client's to boost their business.
Poornadwait in Numbers
We are a creative software company focusing on innovation, technology and customer satisfaction. We are best in our value system and ethics.
Testimonials
"
An excellent Performer !!
"Delivering best solutions to the customers .They are innovative & quality people who understand in better way the requirements of market & requirements of future & What customer really expects. Best wishes to best software company in Amravati"

Basalt Bikes
Mr. V. J. Wawge, Founder
"
They are making sustainable & trustworthy business.
Poornadwait also playing role in several social programs which improves life of people. I will say if one is attached with PSPL he will be in touch forever. Best Software Company in Amravati
All the best PSPL !

Proearth - Start Recycle, Amravati
Mr. Ankit Malviya, Founder
We offer best in class service for your needs
About Us
Established in 2010, PSPL presence indeed cuts across the length and breadth of Maharashtra. Poornadwait Solutions Pvt. Ltd. known as PSPL established itself as a leading Software Company in Amravati, is now expanding its footprint. The PSPL (Poornadwait Solution Pvt. Ltd.) Group's sincere employees are guided by the vision to be ''best and unique in the manner in which we works, best in the products we deliver. Read More...
Our Contacts
PSPL, Near Ambagate, Gandhi Chowk
Amravati, Maharashtra State, India